Learn to Code with Moon Highway
JavaScript Curriculum Development
and Training For Engineering Teams
Workshops That Work
Cutting-edge training
for engineers of all skill levels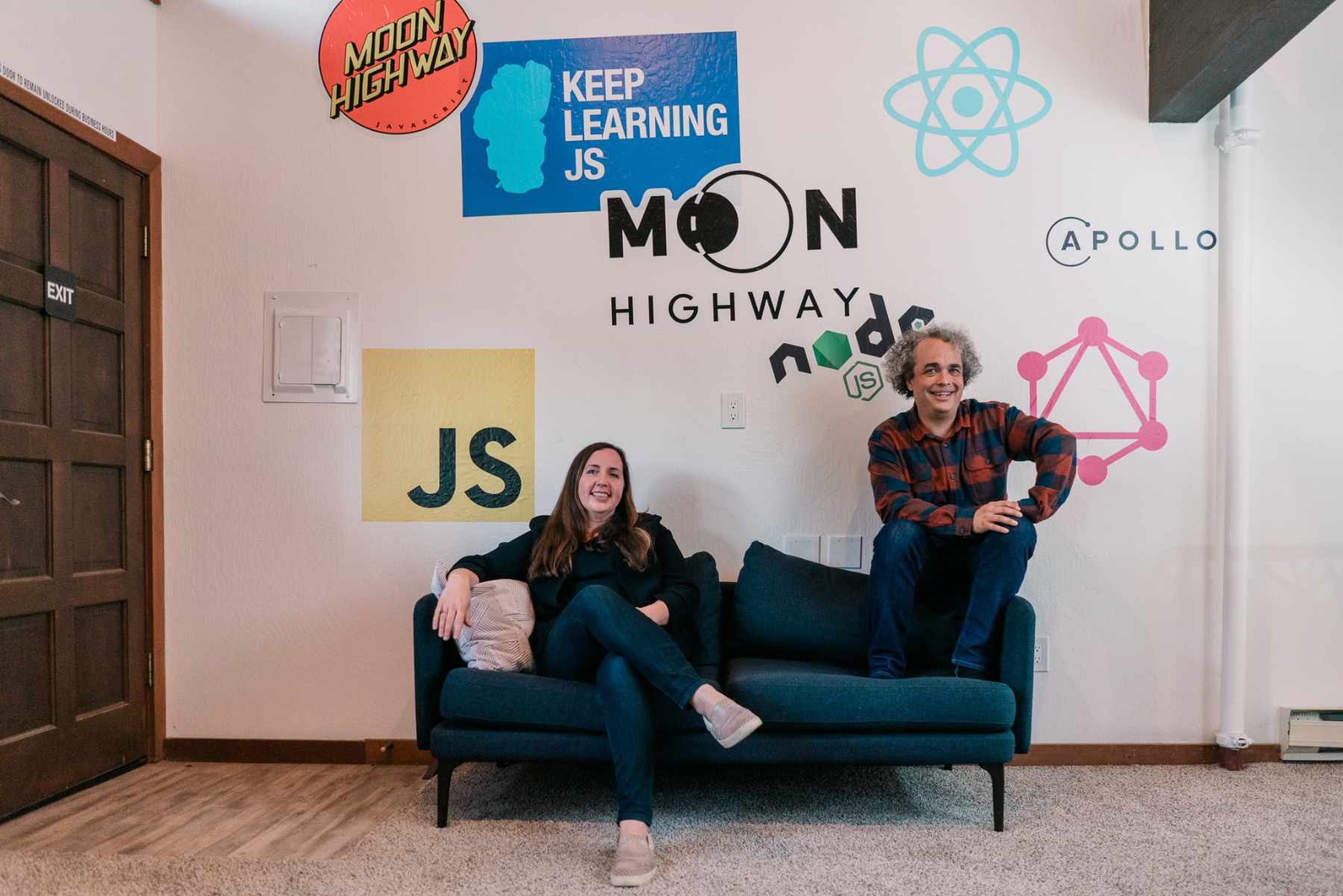 Hands-On, Engaging, & Flexible Coding Education
Moon Highway was built on the belief that given the right training, anyone can succeed in a career as a programmer.
Through our programs, we have spent over a decade teaching corporate engineering teams and beginners alike how to understand programming languages. You can expect us to deliver hands-on content that engages and resonates with your students.
Get to know us
We've Taught Engineers from
The Tech Industry's Leading Companies
Hundreds of Thousands of Students & Counting…
Testimonials
Kind words from some really awesome people
Moon Highway are best-in-class trainers and experts, and I would highly recommend them if you are looking for anything related to JavaScript, GraphQL, React, and more. I've worked with them over the years, and I've never been disappointed with the excellence that they bring to the table every single day.
I attended a Moon Highway workshop to get a better in person understanding of GraphQL. Since I was also attending GraphQL Summit, it was extremely convenient as well. The workshop was the perfect compliment to the "Learning GraphQL" book, and what better team to get the in person training from than the authors themselves. Learning GraphQL from Eve & Alex was great because their approach is the perfect balance of high level and in the weeds.
I was starting to ramp up on GraphQL and was thrilled to sign up for Eve's GraphQL Workshop as her book on Learning React helped me quickly get up to speed when I initially started writing production-level React code. Eve's GraphQL workshop was filled with very high-quality and engaging exercises. I left the workshop feeling more confident writing GraphQL at work and having a much better understanding of how to approach developing GraphQL APIs.
I never realized that workshops are my jam until taking a GraphQL workshop with Moon Highway. Their experience, top knowledge, humor, and teaching style is the complete package for learning. With organized lessons and clear explanations, I learned so much more than I could on my own. I didn't want to leave the workshop!

Better teaching tools mean better classes
As teachers, we know the value of organizing your time to deliver curriculum efficiently while balancing a live classroom. That's why we're building the Timesplitter app, to help instructors teach their best classes every time.
Follow along with
the Moon Highway team
We share our love of programming to help engineers level up their skills and attack challenges with new confidence. Moon Highway is not a side hustle - it's a mission to provide the best technology training available for engineering teams.
Stay connected
Get on the mailing list and stay up to date with our events, conferences, trainings, and general musings about life and technology.